(02.2020) I'm honored to have been named a CDAC Doctoral Fellow. Check out the project I am working on with Pedro Lopes and Sihong Wang: Health Monitoring Based on Wearable Sweat Sensors
(01.2020) My second journal paper is now published in Smart Materials and Structures: A compact and compliant electrorheological actuator for generating a wide range of haptic sensations
(11.2019) I kicked off the HCIntegration Lab's skillshare series by leading a discussion on mechanics of materials: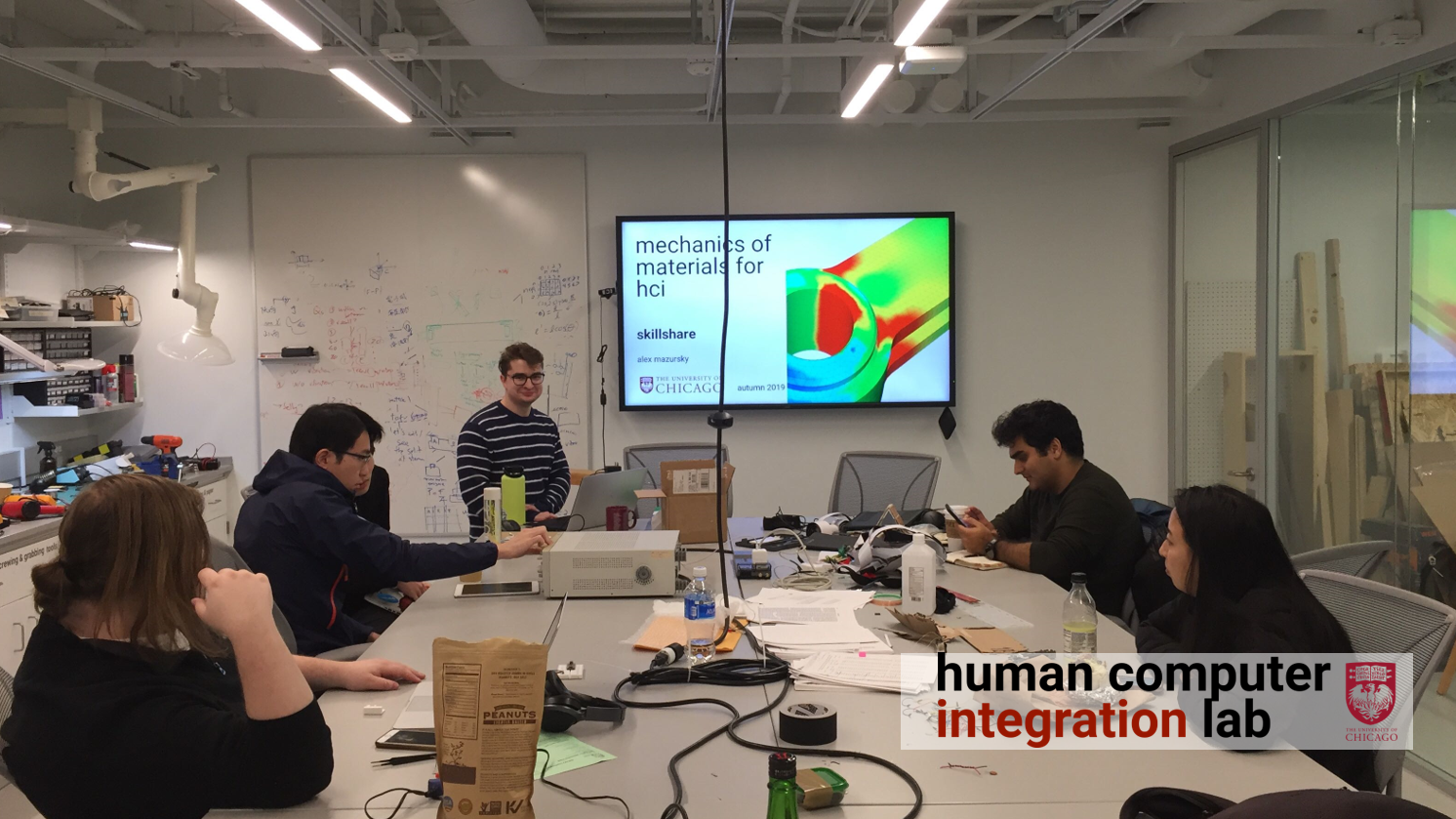 (10.2019)  I'm an SV at UIST! Let's talk new interfaces!
(10.2019) My advisor Jeong-Hoi Koo presented our work at ICAST 2019 in Montreal! Read our extended abstract here.
(09.2019) I gave a brief talk on "Creating new interactive devices with smart materials" at our joint lab meeting with Sihong Wang's group.
(09.2019)  I've begun my PhD at UChicago! And migrated to a new website design.
(07.2019) I attended Mirela Alistar's Biochip Summer Workshop at CU Boulder.
(05.2019) I defended my MS thesis at Miami University and graduated!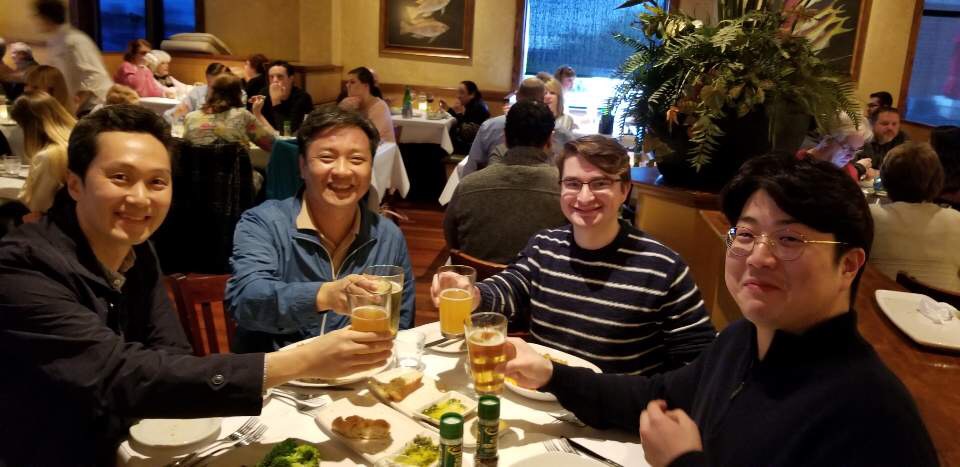 (03.2019)  Talk presented at the OSGC Student Research Symposium.
(03.2019) My first journal paper on our ER fluid-based haptic actuator is now live!